Preventative Cardiovascular Medicine
Online Courses
Our Preventative Cardiovascular Medicine online courses are designed for healthcare professionals seeking to enhance their knowledge and improve patient care in the field of cardiology. From lipid disorders to hypertension, our cardiology courses are practical and clinically-focused, covering a wide range of approaches to vascular disease.
Our courses are part-time and conducted entirely online, meaning you'll benefit from the flexibility offered by distance education. These courses integrate all aspects of cardiovascular care, making them truly unique.
One-Year
Course
World-Class
Tutors
Flexible
Payment Plans
No International
Surcharge
Your Course Director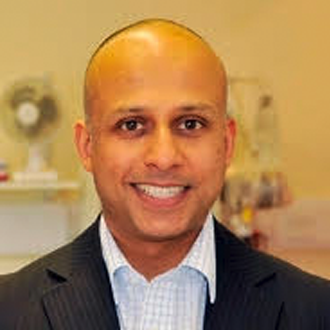 "Medical professionals should work together and learn from each other, for the best outcome for our patients."
- Dr Dev Datta
Customer Reviews
---
My approach totally changed for the better
"Diploma MSc has enabled me to be identified as one of the pioneer and leading consultant in Preventive and Wellness especially on Preventative Cardiovascular Diseases. This has further resulted in increase in my patients flow and being listed in different health insurance panels. The knowledge I have so far acquired especially in my project has enabled me to be one of the leading experts in workplace CVD prevention. With the knowledge acquired I am very well placed and equipped to write a book which has always been my passion to be an authority in preventative medicine. My approach of management of of lifestyle diseases has totally changed for good and for the better."
Dr Shedrach Kahindi MSc
---
Advanced my understanding
"The course has advanced my understanding of my chosen field"
Dr Joel Allotey MSc, Tutor
---
Very good value for money
"An entirely worthwhile experience. Very good value for money."
Dr Ekene Okonkwo MSc, Tutor
---
A wonderful experience
"Learning with Diploma MSC was wonderful experience. It helped me improve in both academic and clinical care. Thank you for giving many of us this opportunity."
Dr Godana MSc
---
Excellent program
"Excellent program but how useful in Middle East country is questionable."
Dr Jitendra Mishra PgDip, Cardiologist
---
Excellent course
"This has been an excellent course which has vastly improved both my knowledge and practice."
Muhammed Vally, Pharmacist and Lecturer
---
Our Partners